SERIES
THE MOST SPIN IN YONEX TENNIS HISTORY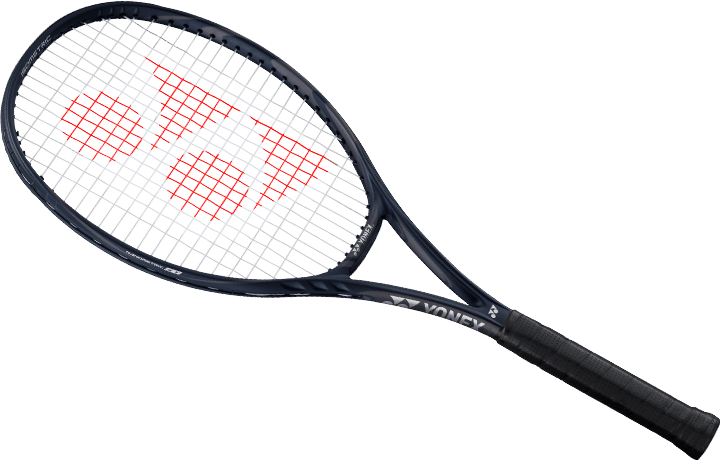 For intermediate to advanced players seeking a speedy racquet with great spin potential
| | |
| --- | --- |
| color | Galaxy Black |
| head size | 98 sq.in. |
| weight | G: 305g / 10.8oz |
| Balance Point | G: 315mm |
| Length | 27 in. |
| Width Range | 22.0-22.0-21.0 |
| grip size | G: 1-5 |
| string pattern | 16x19 |
| material | H.M. GRAPHITE, NANOMETRIC XT, Namd |
| recommended strings | POLYTOUR STRIKE, POLYTOUR PRO, REXIS |
Made in Japan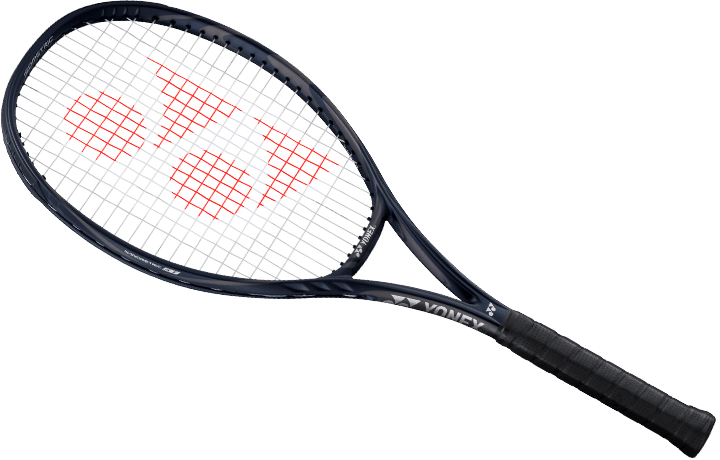 For all-around players looking for a maneuverable racquet designed for great spin and power
| | |
| --- | --- |
| color | Galaxy Black |
| head size | 100 sq. in. |
| weight | G: 300g / 10.6oz |
| Balance Point | G: 320mm |
| Length | 27 in. |
| Width Range | 24.0-25.0-22.0 |
| grip size | G: 1-5 |
| string pattern | 16x19 |
| material | H.M. GRAPHITE, NANOMETRIC XT, Namd |
| recommended strings | POLYTOUR STRIKE, POLYTOUR PRO, REXIS |
Made in Japan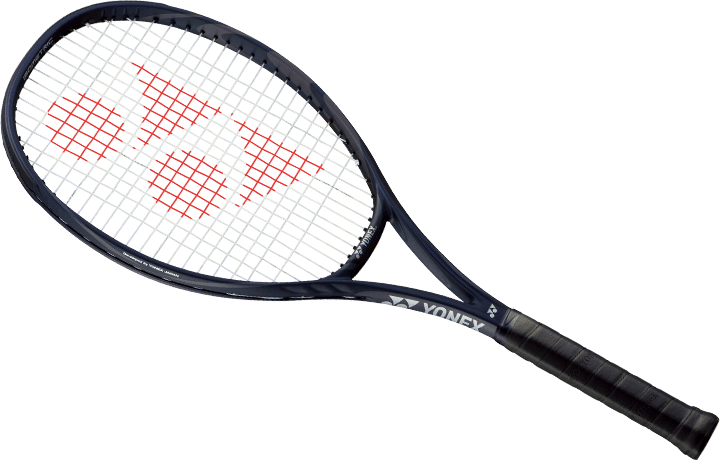 For all-around players looking for a light, explosive racquet with spin and power
| | |
| --- | --- |
| color | Galaxy Black |
| head size | 100 sq. in. |
| weight | G: 270g / 9.5oz |
| Balance Point | G: 330mm |
| Length | 27 in. |
| Width Range | 24.0-26.0- 22.0 |
| grip size | G: 0-3 |
| string pattern | 16x19 |
| material | H.M. GRAPHITE, NANOMETRIC XT, NANOMESH NEO |
| recommended strings | POLYTOUR DRIVE, DYNAWIRE |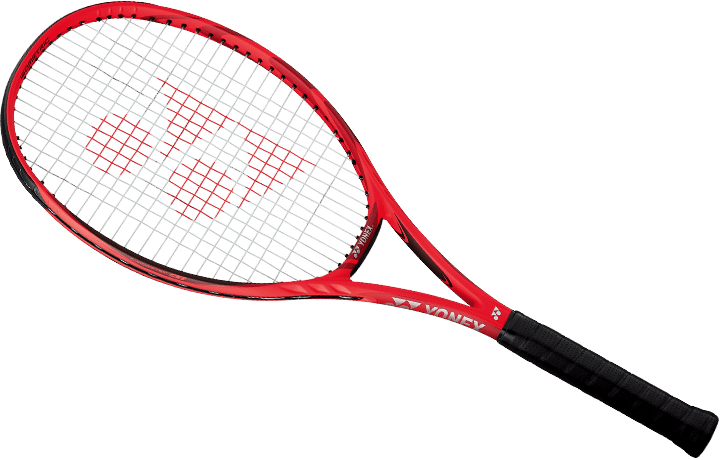 VCORE IN FLAME RED
Unlock your power with the most spin in Yonex Tennis history. Available in stores now.
VCORE string recommendations are provided by members of the Yonex Stringing Team, a global network of skilled technicians who offer the best stringing service and support the world's top players.
TECHNOLOGY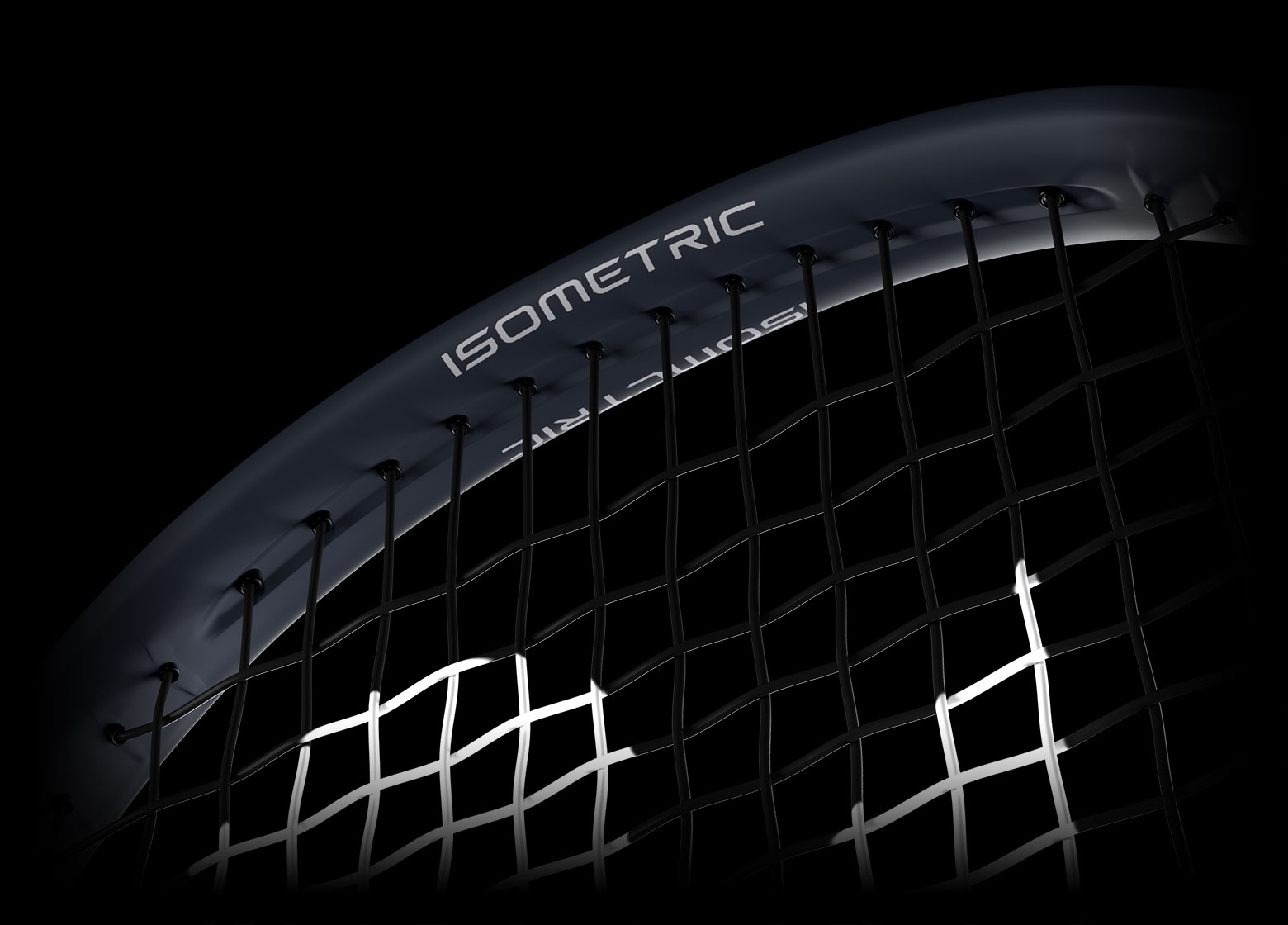 AERO trench
FOR EASY MANEUVERABILITY
An innovative design created to reduce air resistance by shielding the grommets at the top of the frame for faster swing speeds.
11%
MORE AERODYNAMIC

ISOMETRIC RACQUET SHAPE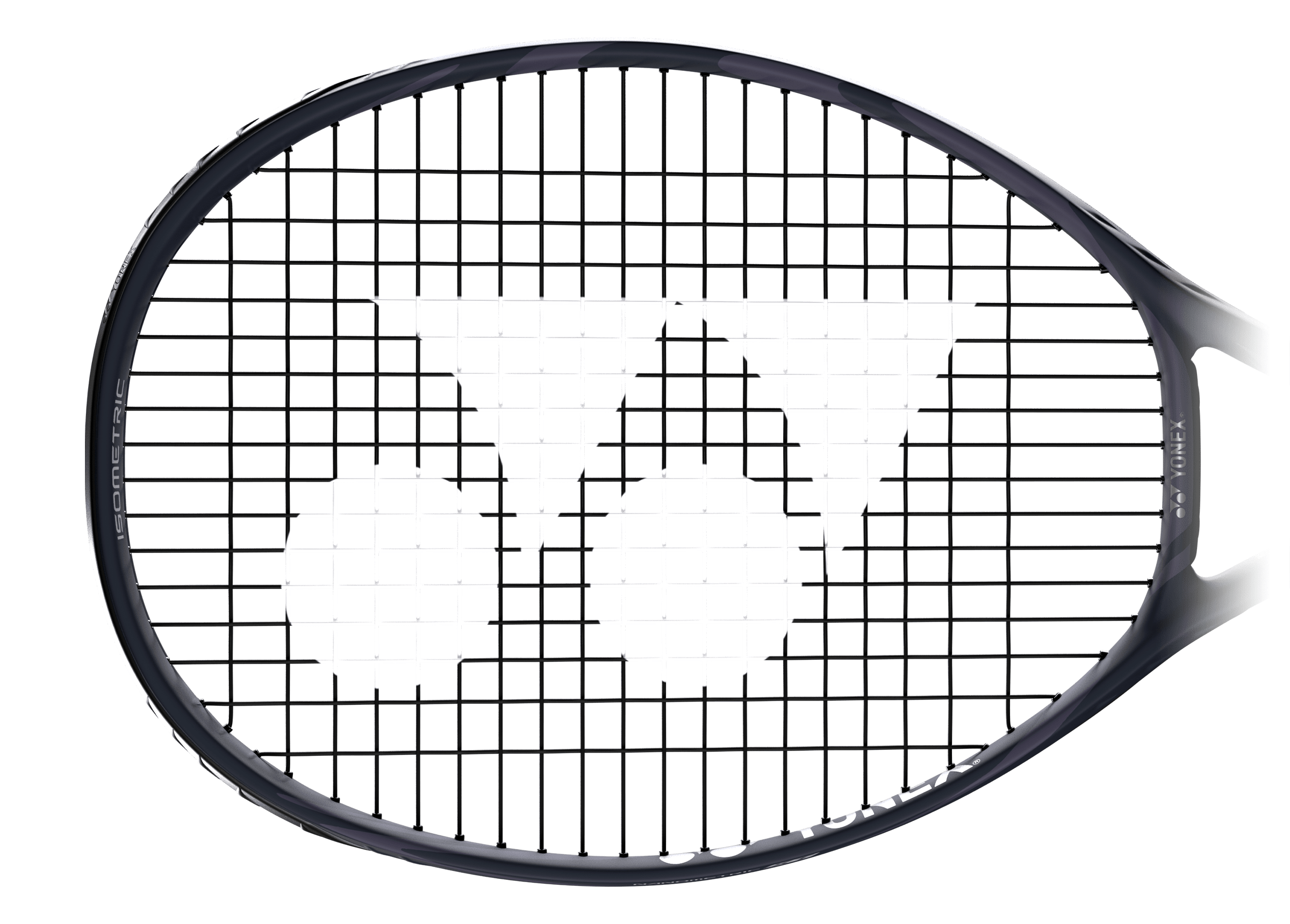 ENHANCED SWEET SPOT
A square-shaped ISOMETRICTM racquet generates a 7% larger sweet spot for greater control without sacrificing power.
7%
LARGER SWEET SPOT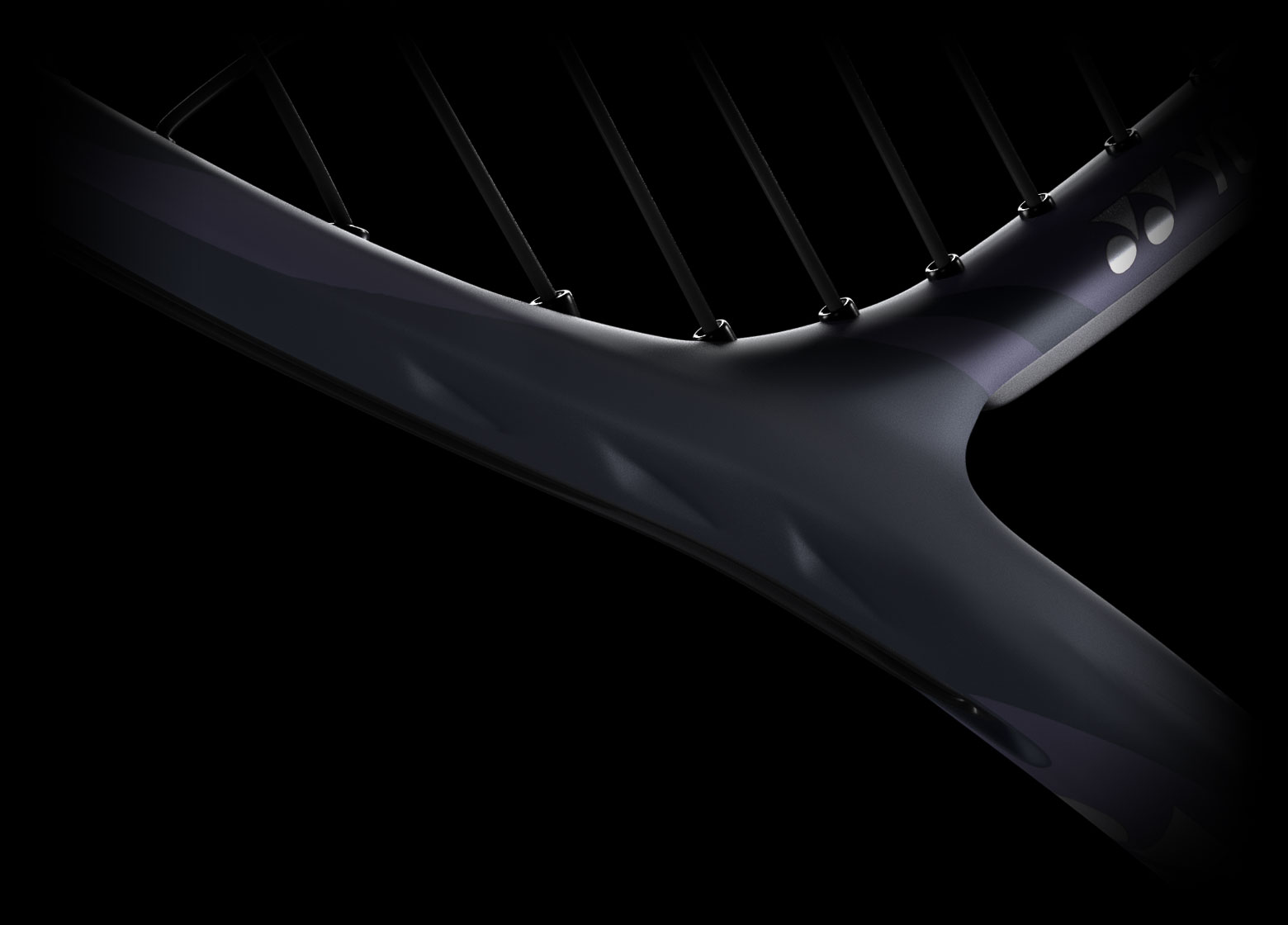 NEW AERO FIN
A FASTER FRAME FOR MORE SPIN
Enhanced Aero Fin technology above the throat creates a faster, thinner frame for increased ball-pocketing.
MORE SPIN

NAMD GRAPHITE FRAME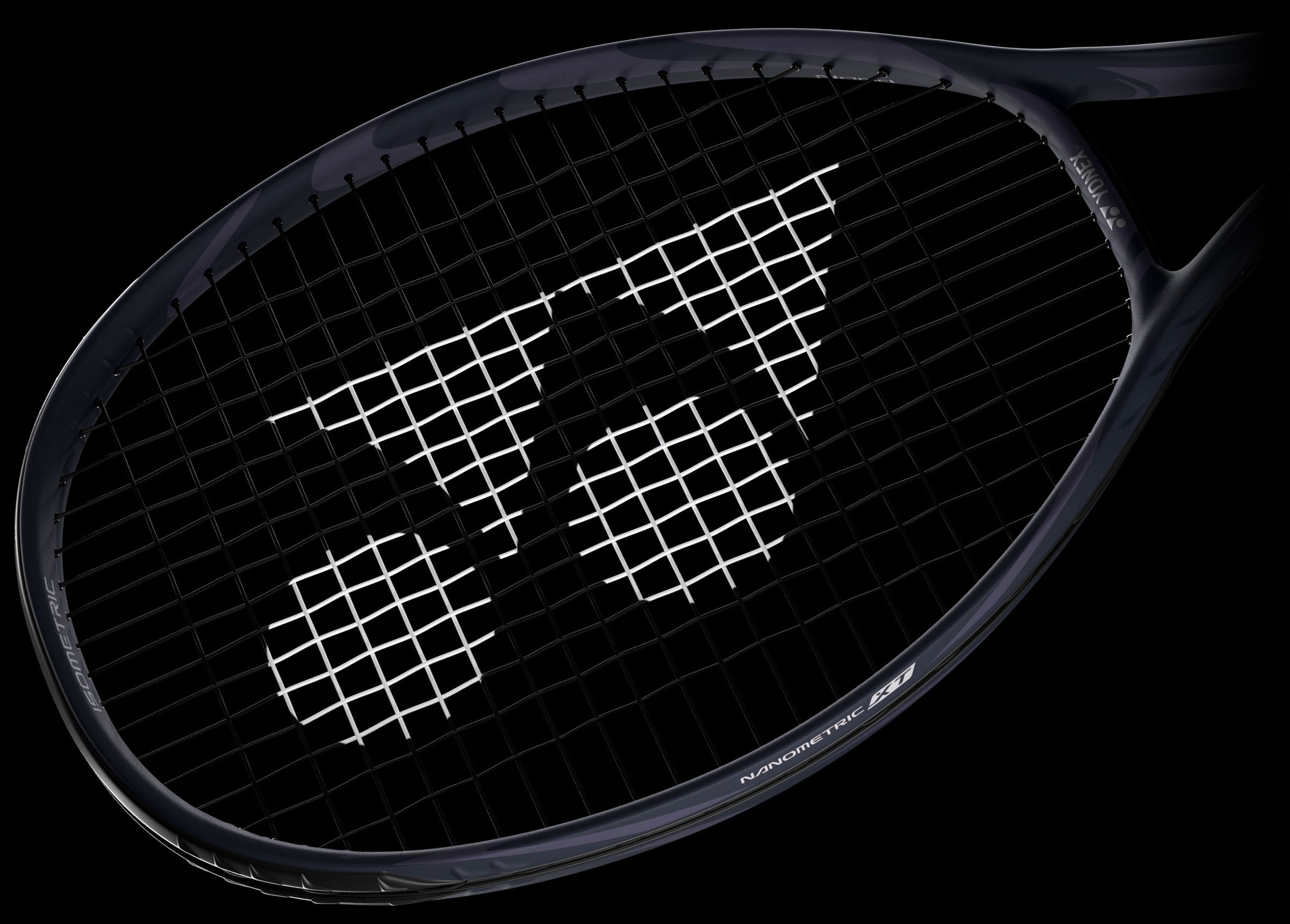 FOR AGGRESSIVE, ATTACKING SPIN
A revolutionary graphite designed to maintain its flex during fast swing speeds so you can grip the ball to produce aggressive, attacking spin.
*Namd is technology developed by Nitta Co., Ltd. to "uniformly disperse carbon nanotubes in carbon fiber composites."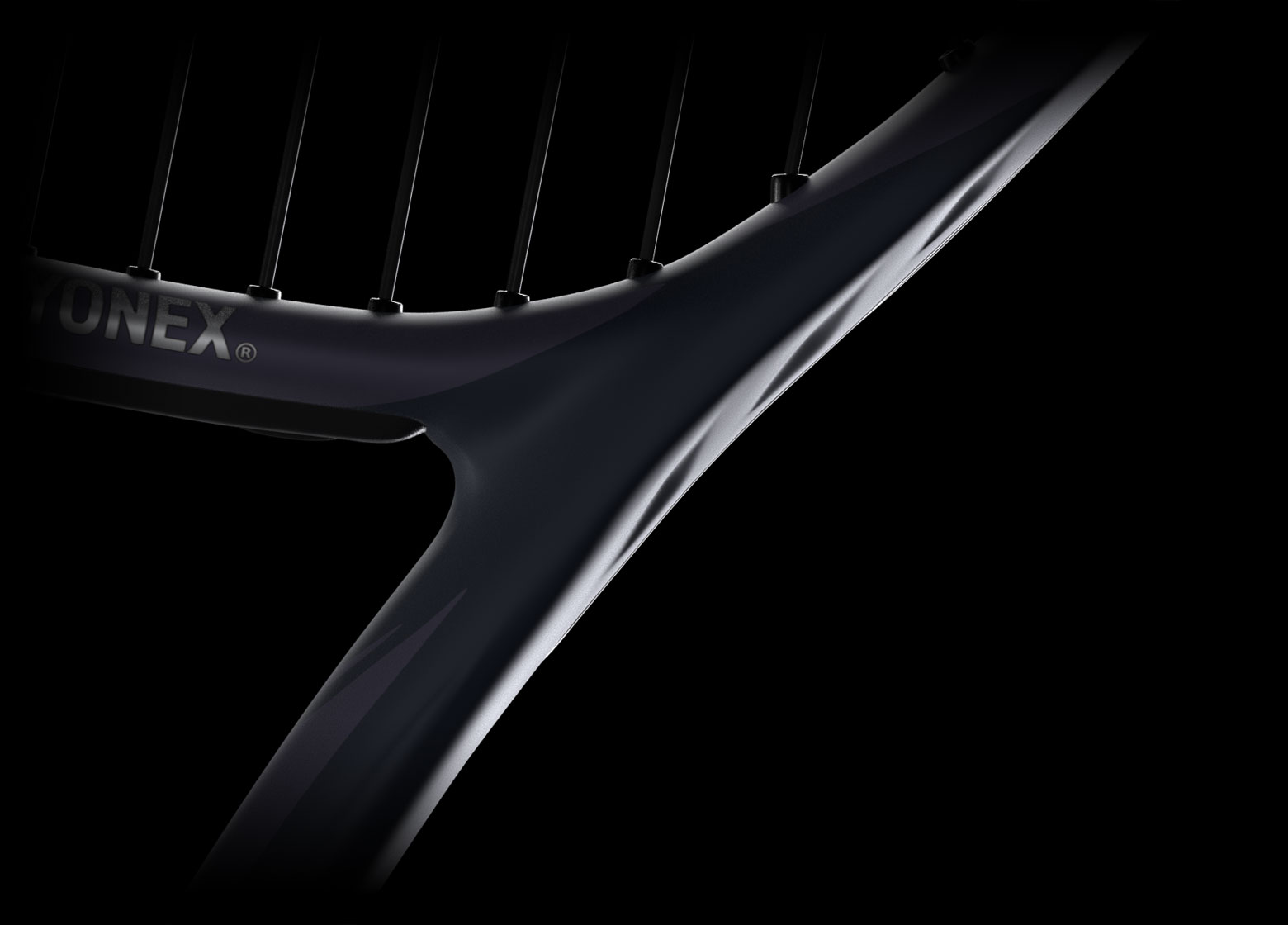 LINER TECH
FOR MAXIMUM SPIN POTENTIAL
Newly engineered straight hole grommets allow more string movement on off-centered shots.
MORE CONTACT TIME BETWEEN THE BALL AND THE STRING BED
ATHLETE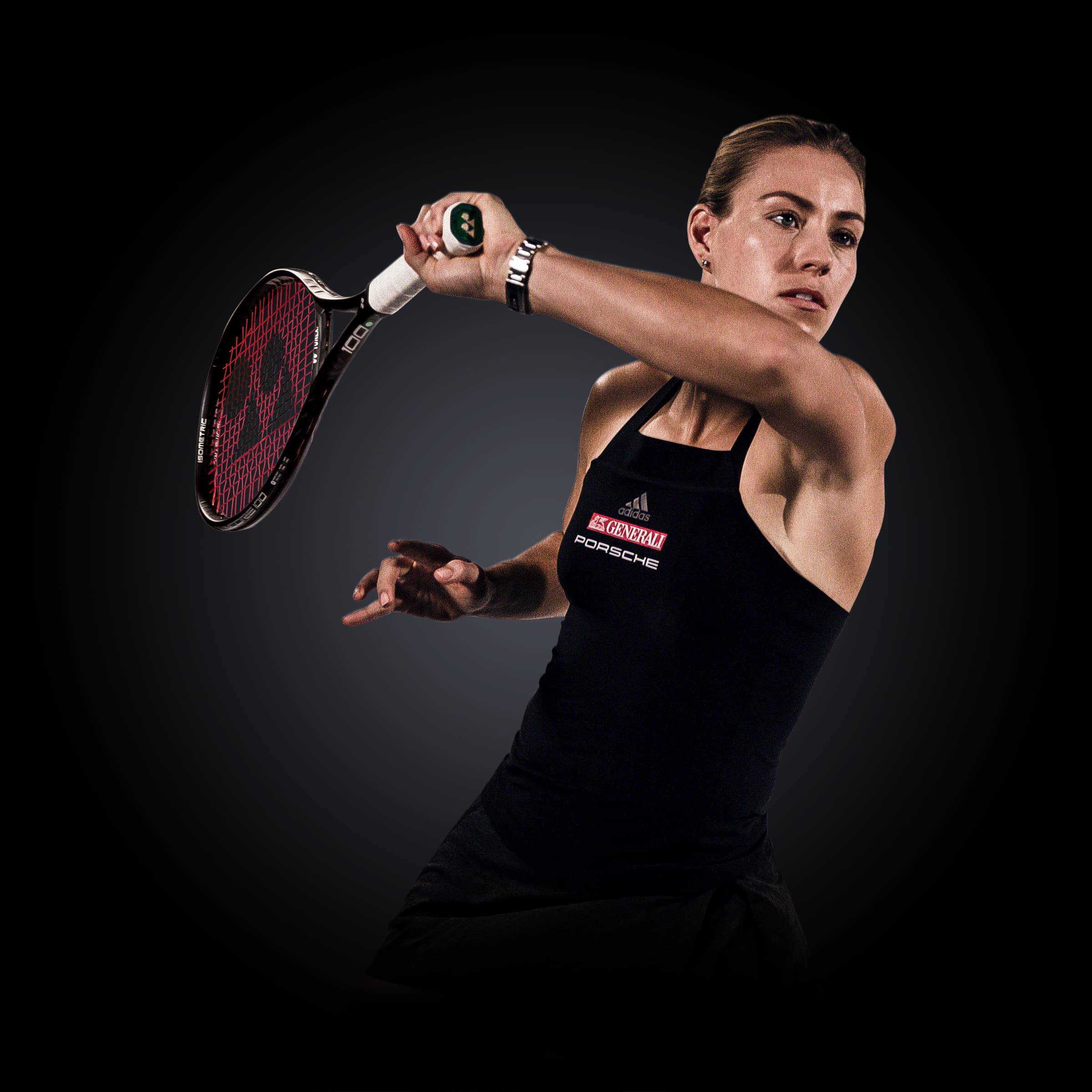 ANGELIQUE KERBER
(GER)
RACQUET
STRING
Angelique Kerber began competing with Yonex racquets two decades ago - long before she dreamed of winning a Grand Slam. Throughout her career, the left-hander has garnered fans around the world with her relentless defense and mental edge. In 2016, Kerber cemented her place in tennis history, claiming the Australian Open and US Open titles on her way to becoming world No. 1. But, she wasn't stopping there.
In the summer of 2018, Kerber delivered a performance far beyond all expectations, defeating a heavily-favored Serena Williams at the Wimbledon final. She carried that momentum into the latter half of the season and ended the year as world No. 2.
The German superstar will begin 2019 - nearly 20 spots ahead of where she began last season - with the new VCORE in Galaxy Black. The VCORE series has been Kerber's racquet of choice since its inception, and has also become the most popular Yonex racquet on tour.
Yonex professional players may play with a customized racquet with different specifications to the model displayed.
CONNECT
Follow us on social media